What we do
At ProsperOnTheWeb, we work with you to improve what you're already doing and find ways to expand your efforts. Together we'll develop a plan for getting your message out on the web and cultivating 2-way communication with your audience. We'll help you implement that plan or guide you as you do the work yourself.
Some things that might need doing:
Spruce up your website or build a new one
Create a business page on Facebook, Google+, LinkedIn
Propagate your message to your social networks
Grow your contact list
Develop a newsletter campaign and write engaging content
Set up a blog and write content
Here's a picture of our process.
Tools of the trade
ProsperOnTheWeb partners with Constant Contact and other web services to get your message to your audience.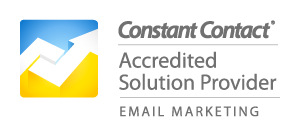 We use WordPress, Twitter Bootstrap and other current technologies to create responsive websites that look good on a tiny phone and the largest desktop screen.